The journey is the destination
What is going on here...
We've been traveling for years.
No, we're not rich.
Yes, we still work.
We travel full-time.
We do it all while raising 3 kids...
We have a mission...
While we consider ourselves to be adventurous travelers (because we are), we are not great bloggers, writers, photographers, or storytellers.
But we do put on the miles. We stay in one place an average of 6 days before moving the RV.
We want to have an impact on the places we visit, so we started the Unexpected UBI Tour:
How it works:
We approach random strangers we encounter during our travels.
Pay for their gas or groceries (we spend a lot of time at gas stations and grocery stores!)
Give them a simple business card with Universal Basic Income info on it.
If a conversation sparks, we'll provide in-depth information/materials and answer any questions they have.
They can also just take their groceries/gas and leave. No hard feelings!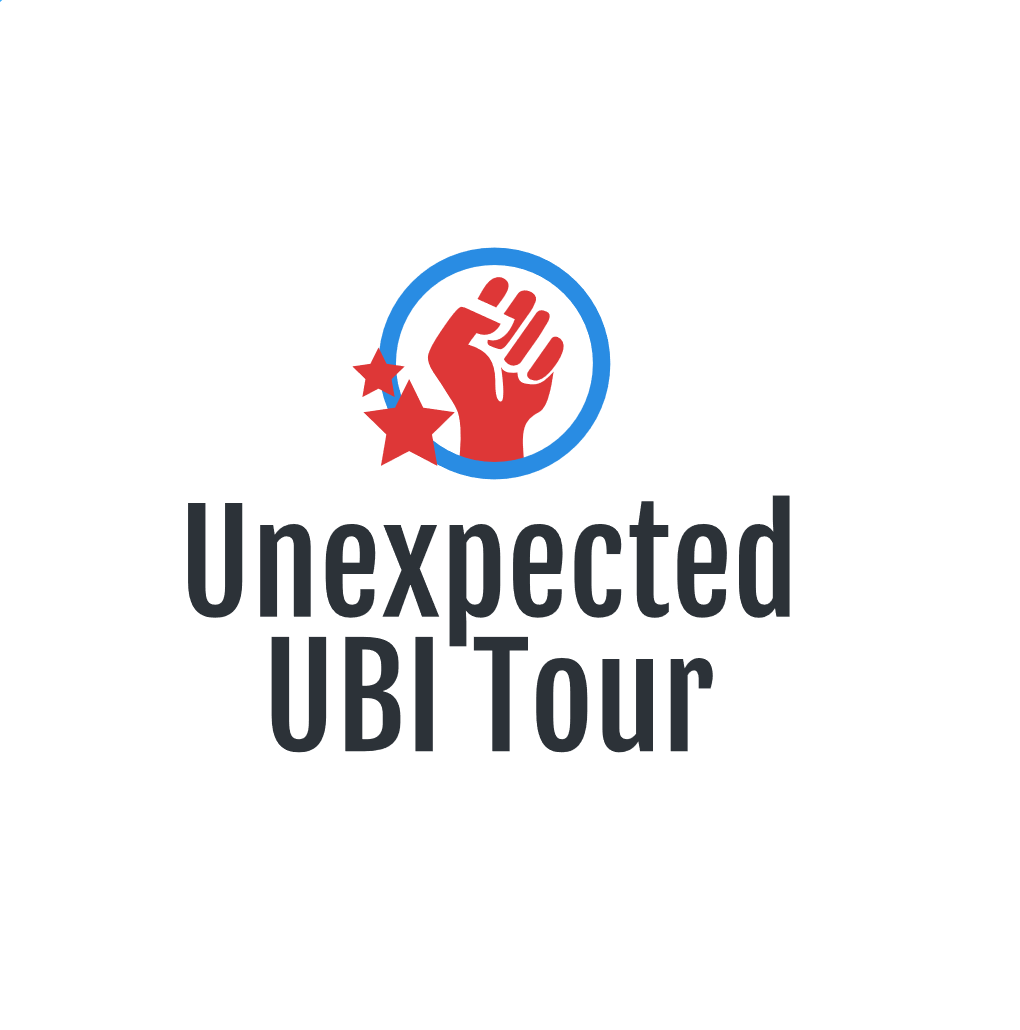 We're doing something we are passionate about and will help others.
By paying for gas/groceries we're helping people immediately, whether they need it or not. And by explaining UBI to others we are giving them information that can help them in the future.
Win-win-win!
We'd love it if you'd contribute. You can help us make a difference!
Visit the campaign page and get more information
---