Our electric car purchase is mostly a financial decision...but with other perks as well
13/04/2019
A Nissan Leaf to replace our GMC Sierra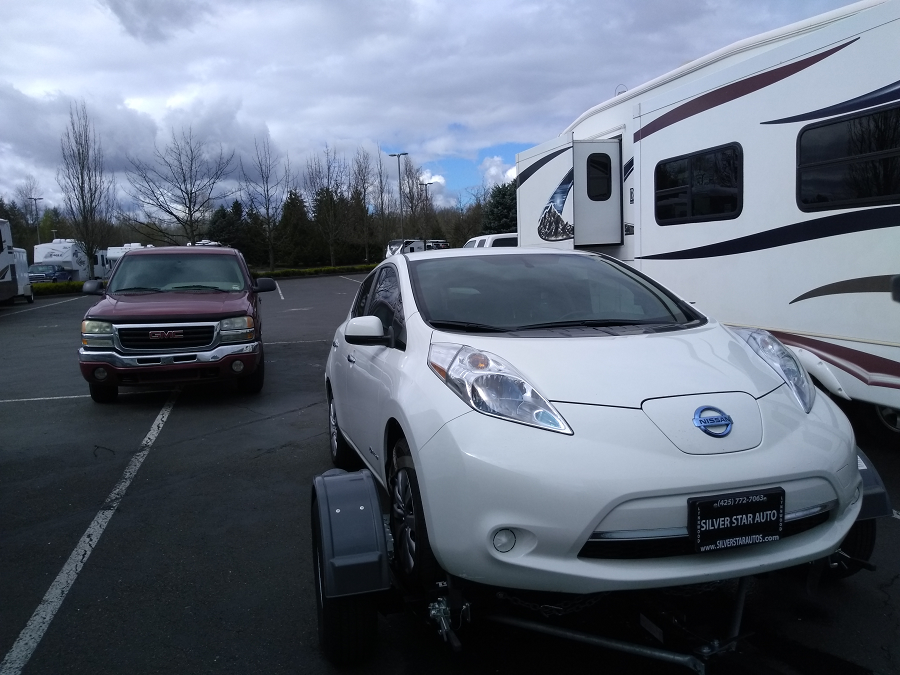 We're selling our 2004 GMC Sierra and have purchased a 2013 Nissan Leaf to replace it.
The gas savings with this move is obvious just by moving to a smaller car. The truck, while versatile, isn't easy on the gas budget. We're already fueling the RV, so another truck just doesn't make sense.
We also can't tow the truck behind the RV due to it's weight. So Yana would have to drive it everywhere the RV went. That's TWO vehicles to fuel with every stop.
Technically, like our RV purchase, this was an impulse buy.
Yep. We were traveling through Seattle and thought, "let's buy a car while we're in this overpriced city!"
We know impulse purchases are generally discouraged in the financial independence world. However, we found a great deal when we discovered this car (it was the 2nd one we looked at) and we couldn't pass it up.
We paid $7,500 USD for this car. It had 27k miles. And when we took it to Nissan, they told us the battery had no degradation and had been well taken care of. The first Leaf we looked at was priced higher, had slightly more miles, and the battery was degraded 20% For this reason, we pulled the trigger and made the transaction.
We are VERY happy with the purchase.
The other benefits it provides are:
We can now ride in the RV together as a family instead of Chris driving the RV and Yana driving the truck
We can tow the Leaf and stay under legal weight limits (this keeps mileage on the Leaf WAY DOWN)
We can "fuel up" the Leaf many ways

Using our generator (costs fuel $)
Plugging it in at RV park (costs $ to stay there, but money we'd pay anyway...so free-ish)
Plugging in at businesses which offer customer charging (free)
Quick-charging at stations located all over the world (some are free/some cost money...but still less $ than gasoline)

We drive around at lower costs when we explore local places, as the car's dashboard actually helps drive better (more efficiently)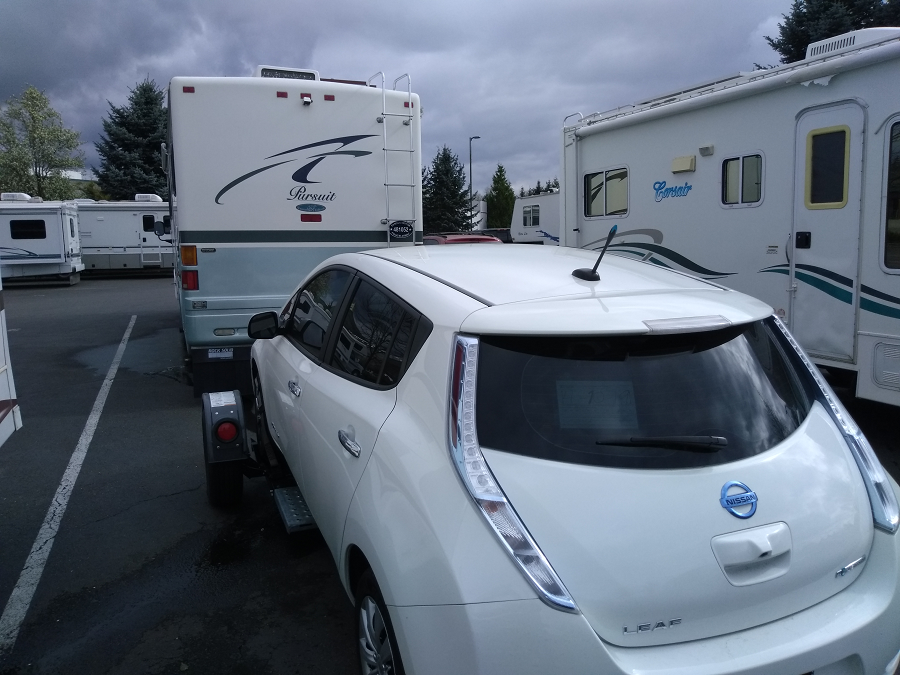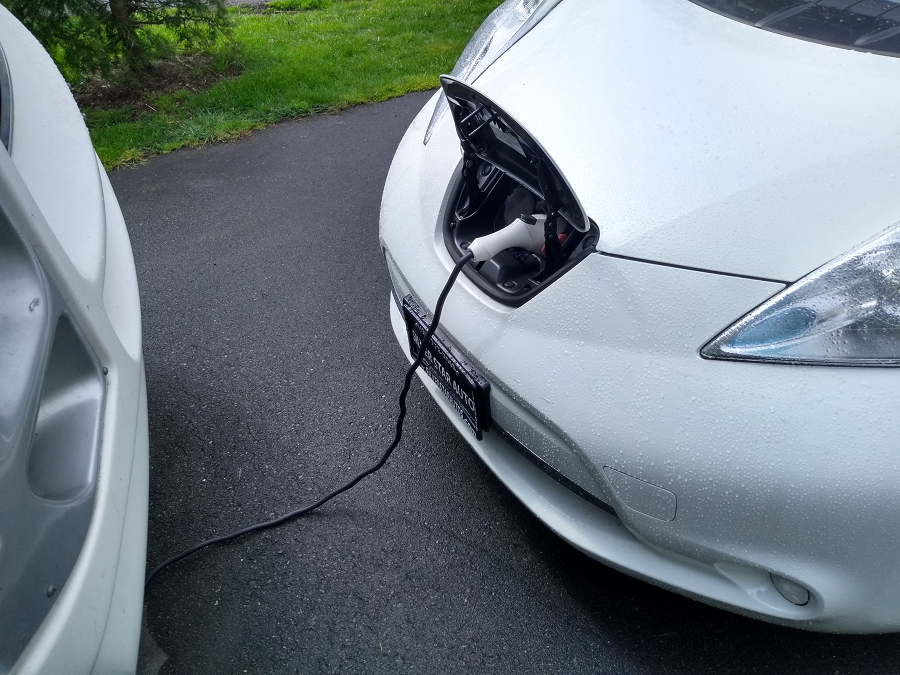 What do you think of our decision?
We'll see how this affects our fuel costs. Obviously we'll use a little more fuel in the RV to pull the electric car (with the tow dolly trailer it adds a little under 4,000 pounds). So far the mileage we're seeing has been pretty close to what it was before adding the weight. We'll average out the MPG once we accumulate some miles and fill up the RV a few times. That should give us a baseline.
Let us know in the comments below and give us a thumbs up or down!